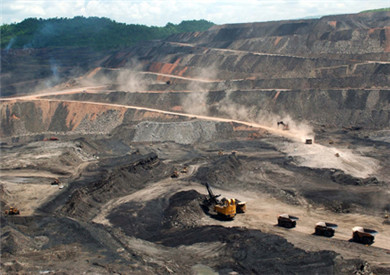 Kaihua provides comprehensive solution for prime/standby power generation from 10-3000kva on mining sites. We designing and installing power generation solution to our clients.
Kaihua generators are designed to for harshest weather condition, while maintain highly efficient and reliable to work 24/7 at site. Baifa gen-sets are capable to operate continuously for 7000 hours per year. With auto remote control function, gen-set real time operation parameters and state will be monitored, and machinery will give immediate alarm to monitor equipment when faulty occurred.
Industry characteristics:
Mines generally include one or several excavating plants, mines, pitheads and auxiliary workshops meeting production demand.Gensets always work as the prime power, which is required to provide long safe power supply with easy operation.
Tailored for environment
1.Working altitude suitable for 1000 meter or below
2.Working temperature with minimum of around -60'C (engine, alternator heater)and maximum around 50'C
3.Soundproof/Container type generator designed to being anti-rusty and it sufficiently avoid rain/sand/rock into the canopy, still maintain sufficient air intake.
4.Large basement fuel tank to extend working hour to 12hours or 24hours, and auto fuel transfer system, base on customer request.
Kaihua Gensets' Advantages
1. Adopt world-famous engines and alternators with high reliability;
2. Prime generating sets can work continuously on load for 500 hours, withnon-fault time averaging at 2000-3000 hours, and fault restoration time averaging at 0.5 hour;
3. Intelligent monitoring, parallel and grid-connected technology realize the generating set power the most perfect black start seamless connection with city electricity.
4. Advanced weatherdust and sand proof design, marvelous spray coating technology and excellent tankenable generating sets to adapt to extremely hostile environment such as ultra-high and low temperature, high salt content and high humidity.
Tailored product designs and material selection can meet the requirements of various industries and fields.